What Makes Reach UP Unique?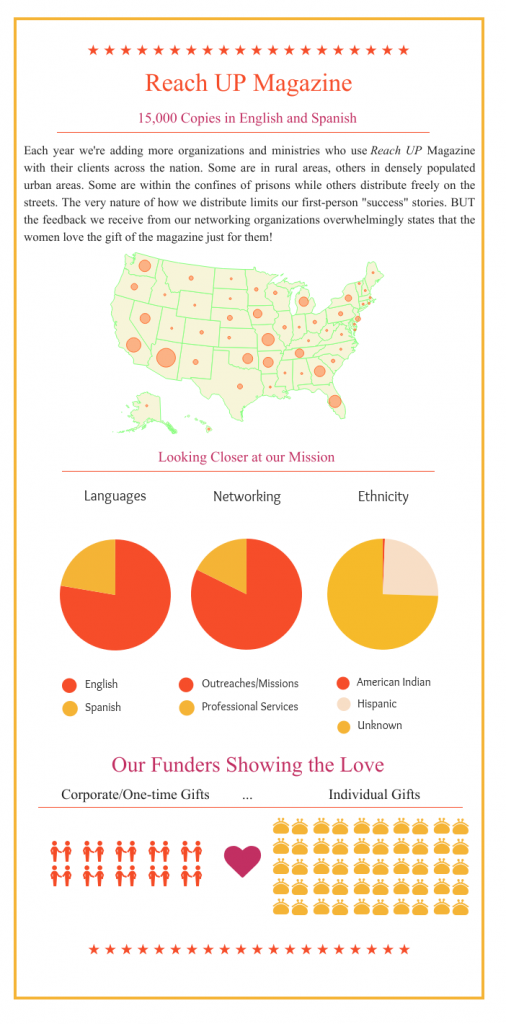 We used to play a game in New York asking contestants to say "Unique New York" while systematically adding marshmallows in their mouths. The results were hilarious.
Reach UP isn't hilarious, but it was developed after years of being in New York's inner city. As such, we have a perspective that is fresh, respectful, empowering and embracing city culture (and quite a few other sub-cultures).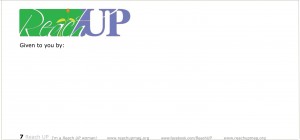 The Following are Built-In Benefits: 
Space for personalization is on the back of every issue. Design a stamp with your organization contact information. Leave it blank and write a personal note to the recipient. The relationship is built between the giver and the woman herself.
Reach UP is artistically aesthetic. We believe art soothes, inspires and reaches the heart of a woman. Reach UP is NOT a newsletter.
Articles can open up communication.
Articles supplement and increase your organization's effectiveness.
Magazines can be given as a gift
We don't make outrageous claims, but we know that the written word allows the reader to process information in her own time. We understand that many of life's problems take time to work through. And we know women! It helps to have several 'voices' saying the same thing in different ways for personal progress to take place.
Reach UP is more than a simple magazine. It is designed for simplicity and connection whether it sets on table in a waiting room, or used as an outreach tool. We talk WITH women, not AT or ABOUT them.